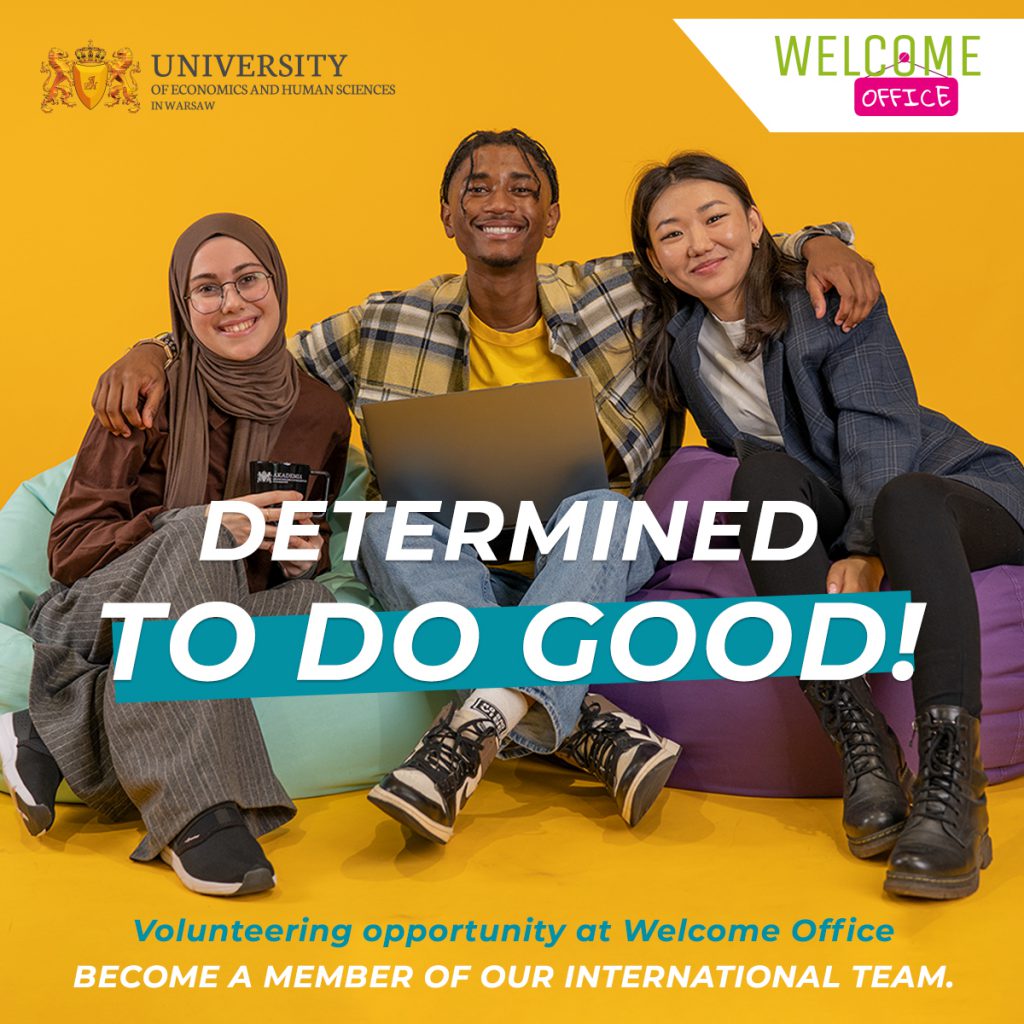 Great news!
Our Welcome Office is building a team of new volunteers for the upcoming academic year
Soon newcomer students will begin their academic life. This time is filled with excitement but also with worries and obstacles to overcome, especially in a foreign country. If you are an open-hearted person who wants to help others dive into the multicultural environment of our university with ease and take their first academic steps with confidence, then you are exactly who we are looking for. You would need to perform different creative tasks including:
Handling city tours;
Organizing social events;
Providing language support;
Leading campus tours; And much more!
By joining us you will experience versatile, collaborative and multicultural work environment in which you can make your own contribution and develop yourself through diverse pool of engaging projects. Are you interested
We look forward to receiving your application
To apply for this role, please send your CV to welcomeoffice@vizja.pl and we will contact you if you are selected to continue in the recruitment process
The deadline for submitting your application is 20.06.2023