Transportation
Ways of getting around
There are several means of transport in Warsaw, which will help you with your daily commuting to university and/or work.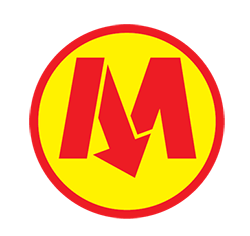 Warsaw Underground
the fastest way of getting around Warsaw. There are two lines - M1 (Młociny-Kabaty) and M2 (Rondo Daszyńskiego-Dworzec Wileński). The closest stations from our University are Ratusz Arsenał and Dworzec Gdański (on Młociny-Kabaty line).
Buses/trams
the most common means of transport in Warsaw. Some buses stop at various bus stops only on demand (na żądanie) - in such case you need to wave at them. Also note that all of night bus lines (marked with letter "N") are only on demand.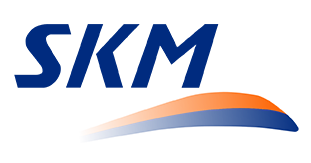 Suburban trains (SKM)
it connects the center of Warsaw with its suburbs. It is highly possible that upon landing in Warsaw Chopin Airport, you will need to get on the SKM train which will take you to the city center.
---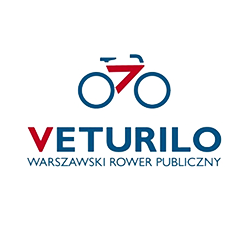 Cycling
the cheapest and wildly popular means of transport. The Veturilo company offers its self-service bicycle rental. There is several hundred stations scattered all around Warsaw, from which you can pick up a bike. Rental is free for up to 20 minutes (with initial fee of 10PLN, which you have to pay in order to activate the application on your phone). For an hour of ride you have to pay a total sum of 1PLN. Every next hour of rental adds 2PLN to the final bill.
---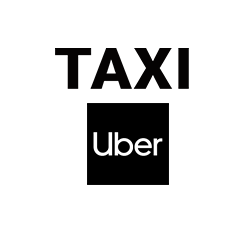 Taxi/Uber services
these are, of course, more expensive that an average bus fare, but they will take you to the precise destination of your choice.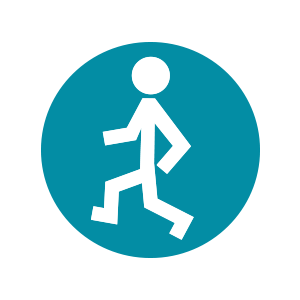 Walking
we recommend this way of getting around especially in the city centre, where you can stumble upon various eye-catching monuments and relics.
The convenient thing about public means of transport is that you can travel via all of public means of transport using a single ZTM ticket.
The most popular are time tickets and short-term tickets. Be sure to have your student ID with you at all times while traveling - this gives you a 50% discount on all fares. The numbers below show discounted ticket prices.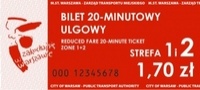 Time tickets
allow you to access every bus, tram, underground and suburban train for a period not exceeding twenty minutes. Just enough to get home if your monthly pass has just expired, but you only need this one ride home. This option costs 1.70PLN.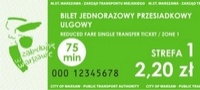 Single-fare transfer tickets
work the same as above option, just their validity is prolonged to seventy-five minutes. Just enough to get to the shop and return back home, for 2.20PLN.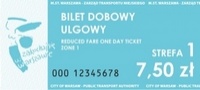 One-day ticket
allows you to unlimited number of journeys for 24 hours from its validation. A perfect choice for a full-day trip into town with friends. The cost is 7.50PLN.
---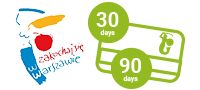 30- and 90-day tickets
entitle you to unlimited number of journeys until 23:59 of the 30th(90th) day of their validity. Those tickets are issued on personalised WKM cards (Warsaw City Card), but as a student on our University, your student ID can serve as a ticket holder. You just need to find a ticket machine (usually in every underground station and on some bus stops) and top up your balance by 55PLN (30-day ticket) or 140PLN (90-day ticket).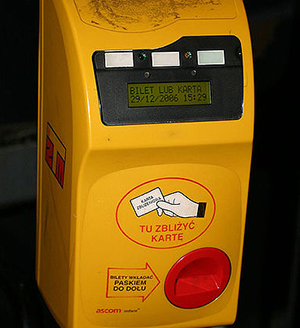 It is important to remember that the ticket you buy in the ticket machine near bus/tram stops is not valid until you stamp it in validating machine in your selected means of transport.

That is why you have to always validate your travel ticket (Travel passes such as City Card are an exception - you only need to validate those once) as soon as you get on the bus/tram. If you do not do it and get caught, you will have to pay a fine of several hundred PLN.
We wish you many safe journeys
through Warsaw!